Playing games and telling stories has always been an integral part of my life. I've comfortably worked with code and art to present interactive experiences that are sure to bring some light into a player's life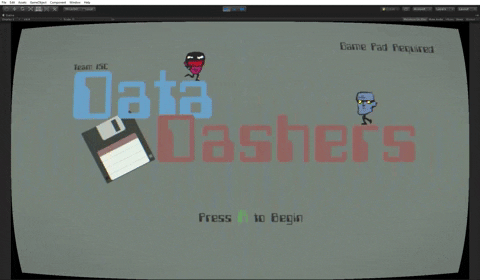 Sheridan Design Week 2019

Team of 4 - 40 Hours
Programmer | UI & UX
A 4 player competitive platformer. One player on a team is The Runner and the other is The Builder. The Runner's job is to collect as much data as possible and The Builder's job is to hinder the enemy runner and assist their own.
Created with Kilian Johnson
Team of 2 - Ongoing
Programmer | Writer
A short visual novel in which the player must escape an alien ship and maybe save all of humanity!?
"Point and B*tch"
Team of 3 - 2 Months
Design | Assistant Programmer
A point and click high score game about stealing your neighbour's Amazon Prime packages without getting caught. Created in tandem with another game called "Laundry Mania!"
These are only a few of the things I've worked on. If I've garnered your interest feel free to view more
On a lot of the projects found above, I take a design or coding role. I have some narrative-based works in progress that are yet to be completed so in this section I am showcasing some of my writing projects.