Game Designer and Producer
Playing games and telling stories has always been an integral part of my life. I've comfortably worked with code and narrative to present interactive experiences that are sure to bring some light into a player's life. I have been featured in Prosearium's collection of African women making contributions to the gaming industry. I was also selected as a 2020 Capybara Games Mentee!
​
Currently working as a producer/designer at Outerloop Games on an unannounced project.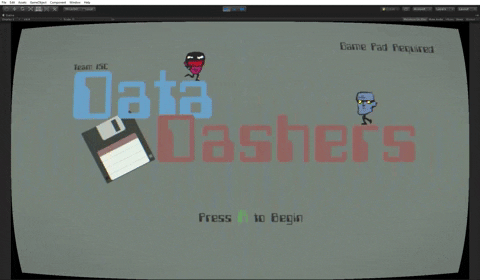 Sheridan Design Week 2019
Team of 4 - 40 Hours
Programmer | UI & UX
A 4 player competitive platformer. One player on a team is The Runner and the other is The Builder. The Runner's job is to collect as much data as possible and The Builder's job is to hinder the enemy runner and assist their own.
"Point and B*tch"
Team of 3 - 2 Months
Design | Assistant Programmer
A point and click high score game about stealing your neighbour's Amazon Prime packages without getting caught. Created in tandem with another game called "Laundry Mania!"
Sheridan Design Week 2020
Team of 4 - 40 Hours
Project Manager | Assistant Programmer
A retro-arcade style game about piloting a mech with chainsaw hand to save the fair city of Toronto from waves of alien bugs!